It is a tough task to find best of any bollywood actor or actress' works, However, Today, I am going to give a try to find out top 10 evergreen songs of Mumtaz. Mumtaz Askari who is popularly known as Mumtaz. She has given some great performances in movies like Do raaste, Aap Ki Kasam, Mela and Aaina. We bring to you a compilation comprising of songs from these super hit movies. Enjoy this amazing compilation and watch Mumtaz as she mesmerizes you with her beauty.Here a list for our listeners.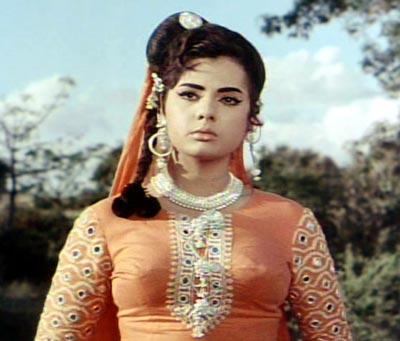 12 Evergreen hits of Mumtaz Askari with great performances
Mumtaz was born on July 31, 1947 to Abdul Sameed Askari and Sardar Begum Habib Agha aka Naaz, both of Iranian origin but settled in Bombay, India. Mumtaz first appeared in as child artist in Sanskar (1952),Yasmin (1955),Lajwanti (1958),Sone Ki Chidiya (1958),Stree(1961).Her mother, Naaz, was also an actress in films. When her family faced financial crisis, Mumtaz agreed to act in films as a junior artist and started appearing in group-scenes, at a very young age. She appeared in front of camera in V. Shantaram's Stree and Sehra but she went almost unnoticed.Mumtaz, as an adult her first role was that of the role of sister of the hero in O. P. Ralhan's Gehra Daag. Mumtaz then got the lead role in Pathan being made by Ataullah Khan, Madhubala's father, but the film remained incomplete. In early 1960's there was a union of the artistes playing extras in films in Bombay and every junior artist had to shell a part of their income to this union. From 1958-1964 she was only an extra in Hindi films in films like Vallah Kya Baat Hai.Too young to be cast as leading lady, she started with bit roles only, but was not missed, and gradually graduated to lead roles in low budget B grade movies with Dara Sing as hero.
With Dara Sing she had 10 hit films of the 16 they did together from 1964-68. Mumtaz got the roles of supporting actress in A grade hit films like Sehra, Kaajal, Khandaan, Sawan Ki Ghata, Anpad, Hamraaz ,Pyar Kiye Jaa,Pati Patni, Mere Sanam, Suraj, Pathhar Ke Sanam, Ram Aur Shyam and Brahmachari. Then she was signed opposite Rajesh Khanna in Do Raaste in 1969. After release of Aradhana, Rajesh Khanna had become the superstar and his next 2 releases were Do Raate and Bandhan both with Mumtaz as his heroine. After release of these 2 films, Mumtaz became the highest paid Hindi actress from 1970-1976. She was extremely versatile, beautiful, charming, and stole everybody's heart by her captivating looks and inspired performances in each of her film. She quickly out-shadowed and dethroned the established queens in a very short time because of her histrionics. Mumtaz was sensitive, quick to understand and translate every nuance hinted at, onto the screen. Even in her brief roles against established actresses, she was the one who got noticed more and lingered in viewers memories for longer periods.
She acted in more than 100 films during a short career span of 14 years, and there is not even a single film in which her performance could not be termed as excellent. In her very first film with significant banner and role, Khilona (1970), she won the most coveted Filmfare award in 1970. She has also been awarded the Lifetime Achievement Award by Filmfare in 1997. She was in the Marilyn Monroe mold; every man's fantasy woman. She outshone everybody because of the simple reason that she was so versatile that every role appeared as if it was written with just Mumtaz in mind. Whether the role was negative or positive, serious or light, she proved her worth. Whether the role was for an urbanite or rustic, majestic or pauper, innocent or vile, gentle or venomous, coy or flaunting, Mumtaz just fitted them like a glove. The public adulation for her is still strong. The response to the continuous spate of screening of her movies on various television channels, even after more than two decades of her self-retirement, proves her tremendous unending popularity due to her incomparable charisma.
Mumtaz quit Bollywood after she married Mayur Madhwani in 1974 but left India only after completing her films opposite Rajesh Khanna in 1976 and thereafter re-located to Britain. There she gave birth to two daughters, Natasha and Tanya. In 2006 Mumtaz was again in the headlines in India when Natasha got married to Feroz Khan's son, Fardeen Khan.