Diwali falls, the Indian festival of lights, falls on the day of 'Amavasyaa', when the moon does not rise and there is darkness all around. Light, being symbol of hope and positive energy, indicates the victory of good over evil. By spreading light in every corner of our premises, we try to destroy the reign of darkness, on the night of Diwali.
All Time Best Evergreen 73 Diwali Songs From Bollywood Enjoyed By Indian Subcontinent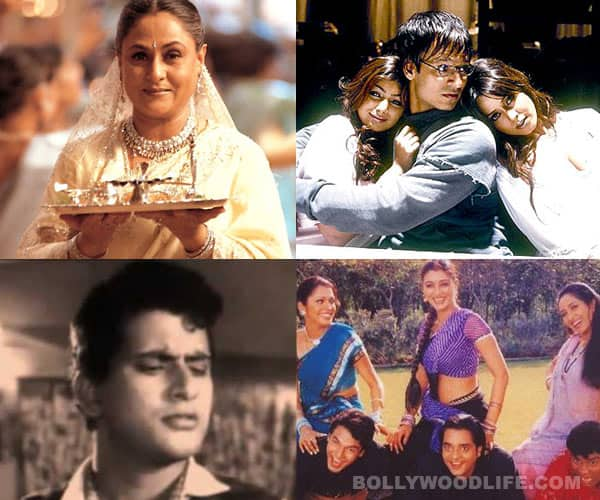 The festival of light is here again and it's time to listen to some all time favourite songs that put you in the right festive mood…
Well it's that time of the year again. Time to dress up, light beautiful diyas, burn some crackers, spread some joy and attend Diwali parties that go on for all-night-long. Now we all know that, there can't be a celebration without music. We bring to you a list of sings that will set you in the mood for the festival of lights.
Laakhon taare asmaan mein (Hariyali Aur Raasta): An old, melodramatic number that definitely sets the mood right. For the ones who want to get the traditional feel of the festival right, this is definitely the song you want to listen to.
Aaye abke saal Diwali (Haqeeqat): A melody that has a certain melancholic ring to it. Sung by the legendary Lata Mangeshkar, this song will give you an insight on the lives of the soldiers and what they and their families feel when the festival is around.
Kabhi Khushi Kabhi Gham title track (Kabhie Khushi Kabhi Gham): The movie's title track reminds us of Shahrukh Khan coming back home, much like Lord Rama returned to Ayodhya. An emotional track, that sets the mood of the festival.
Aayee hai Diwali (Amdani Atthanni Kharcha Rupaiya): A dance number made for couples. Though, a little slow on the beats, it definitely sets a playful mood for couples to groove on.
Happy Diwali (Home Delivery): The song is full of joy and exuberates positivity with a group of children, cheerfully jumping and singing the song. The song will fill you with a sense of joy. Very apt, for the happy festival.